Similan (9 Islands Archipelago) is the world class destination for "Sea or Island lovers", Similan Islands have all the meaning of Andaman sea - too white sandy beach, too clear crystal water, too beautiful of nature both under or above the water.

All the tourists who journey to Andaman See, they must reach here. This is the word to say "No see similan islands, never reached Andaman Sea."

There are many providers selling  the general day trip to visit Similan Islands, but Jc.Tour provides the  best selection to get more value of holiday time and more comfortable to get more happy of all ages of your member team - Kids, Young, Adult and elderly people.

The bellowing is the detail, the highlight pictures and the program, we recommend you to read before select this "Upper Class Similan Day Tour"

The meaning of Andaman Sea
Similan Islands: There are 9 Islands that are altogether members of Similan Archipelago, there are many beautiful points to discover the area. Jc.Tour includes 6 points with 6 islands for snorkeling and sightseeing. All of this package can be guaranteed that "you will never miss hope."

Snorkeling
Snorkeling at Similan Island is very easy and fun; the crystal water at the island is very clear, it looks like a mirror. Very easy for all ages (kids, young, adults or elders) to see marine life under the water at Similan Bays..

Comfortable Private Transfer: Stop or Go ahead by your order.
The normal class tour, they use one minibus to pick up every person in different hotels around Phuket and Khao Lak. That makes you stuck in the full passenger minibus longer than 4 Hours per way. And you have to use your lifetime in a crowded car for 8 Hours for a round trip...

Jc.Tour Higher Class Similan Island used "a nice Private Minibus" just for your group. Private cars need not be too long for land transfer.

And very easy to tell your polite driver to stop somewhere you may like on the way. And you can relax or sleep as comfortably in the nice and clean car. Be very happy to journey on your own.
Program: (Upper Class)

06:30 AM:
The comfortable private minibus of Jc.Tour picks up from the hotel in Phuket. (Private Land transfer - no need to wake up too early, because of the car used just for yours only)
08:00 AM:
We arrived at the Pier at Tublamu. ( The private car no need to pick up the other tourists around the island, before leaving.)

- You have time to relax: having breakfast (we serve continental breakfast, cookies, Thai dessert with coffee and tea at the pier.)

- Try the size of the snorkeling gears.
08:30 AM:
Tour guide (English) brief the program for today.
09:00 AM:
Leave from the pier. Speed boat run fast to Similan Archipelago.
10:10 AM:
Arrival the first point for snorkeling - The island number 9, the local name is Ba Ngu Island. The place to explore breathing coral bay - snorkeling to see different kinds of fishes and beautiful sightseeing under the water.
11:00 AM:
Donald Duck Bay or Similan island is called by the local people - The island number 8. This is the time for hiking up to the famous symbolic sail-rock for amazing scenery and worth 1000+ likes Instagram shots. After coming down, the too white sandy beach looks like the white paper is waiting for you. Great moment rolling down on the sand. Sun bathing, let the sun kiss your skin.
12:00 PM:
Lunch served on the beautiful beach with delicious Thai Food and fresh fruits.
13:00 PM:
Snorkeling to see the Nemo..(.Fishes) at Payu or Island Number 4, where you can meet the sea turtles and crown fishes.
14:00 PM:
Arrival Mieng Island (Island number 4) This place has 2 beautiful bays-Honeymoon Bay and Princess Bay for beautiful scenic photos and relaxing.
15:15 PM:
The speed boat transfer back from Similan Island to the Pier.
16:30 PM:
Arrival the pier, you can take a showers, changing the cloth, get some supper (served at the pier)

- Your comfortable private minibus transfers  you back (as you are sleeping, relax after sea tour) to your hotel.
18:00 PM:
Arriving at the hotel in Phuket. You may like to stop somewhere on the way, just tell our polite driver.
Price :

Adult
3,900 Baht/person

(Minimum 2 people's booking)

Child
2,900 Baht/person (3-10 years old)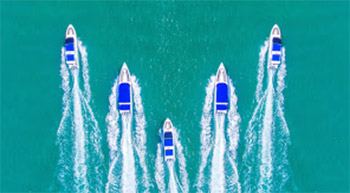 Tour Includes
Comfortable Private Land Transfer from Phuket-Tublamu Pier.
All entrance fee into National Park of Similan Island
Equipment for snorkeling
English Tour Guide
Continental Breakfast at the Pier
Lunch and Fruits on the Island.
Insurance
What to bring:
Swimming Suits
Shorts & light T-shirt
Beach towel
Sun block
Sun cap
Sunglasses
Camera
Lots of smiles
Book Now!!! Gets FREE of Charge Transfer in by Private Minibus (Airport-Your Hotel)
---
Why Jc.Tour?:
Jc.Tour had registered for Tourism Company under the rule of Thailand Law: Both Outbound(31/01235) for around the world travel. Inbound(34/00235) for traveling in Thailand.
The right registration can be checked, and you can check for Jc.Tour at http://www.tourism.go.th
Jc.Tour is the Top Responsible and Great Service in TripAdvisor Rank.
Jc.Tour has been registering for Accident Insurance all around the world (Inbound: for travelling in Thailand and Outbound for around the world travelling). This makes sure that all the customers of JC Tour will be covered by Insurance in everywhere of the world they reach.
Before, During and After the service, you can contact us 24 hours.

Telephone :
+66 89 5727603
Line ID : @jctour
Whatsapp :
+66 84 8053153

| | | |
| --- | --- | --- |
| | + Phuket, THA | |
| | | |
| | + Bangkok, THA | |
| | | |
| | + Chiangmai, THA | |
| | | |
| | + Chumphon, THA | |
| | | |
| | + Koh Tao, THA | |
| | | |
| | + Koh Samui, THA | |
| | | |
| | + Haatyai, THA | |
| | | |
| | + Khaosok, THA | |
| | | |
| | + Khaolak, THA | |
| | | |
| | + Krabi, THA | |
| | | |
| | + Lanta Island, THA | |
| | | |
| | + Mergui, MYAN | |
| | | |
| | + RajaAmpat, IDN | |
| | | |
| | + Laos, LAO | |
| | | |
| | + Unique, THA | |
| | | |
| | + Longtail Boat Charter Around Thailand | |
| | | |