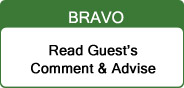 This trip can take you to every class of shopping place in Phuket:
Local People Products Market, Local Handicraft Products Market, Street Market, Cheap Products Market, Brand Name Shopping Center, Food Products Phuket, souvenir Market, Peal from Farm Market or Jewelry as well as Duty fee shops or Thai Silk.

Just for some people who love the shopping (Both Windows Shoppers or Paying Shoppers). This trip has been provided by Jc.Tour (Phuket) for yours.
Do the shopping at Pearl Farm, Pearl from farm and farm of the Phuket People.
T-shirt factory (Every styles of T-Shirt both bare T-Shirt or with "Sharp Motto Words" Or funny Pictures. (Every kind of T-Shirts, we can say that)
Wang Talang - Handmade, Handicraft, Duty Free, Jewelry, Thai Silk, Elegant Ceramics and etc...
Purity Honey from the Nature Bee. Honey Demonstration by the Bee Man.(A man who is very experience about the bee.)
Cashew Nut Factory, The local people factory produces the Nuts with difference taste. You can buy the food gift from here.
Phuthai Souvenir Market (Souvenir from every area of Thailand has been collected here)
Expo Shopping Place (Cheap Price Products as for local Thai People, but high quality)
Local Market (Market for Phuket People to buy every things (We mean Everything) We can say it is a street Market of Phuket's residential
Itinerary :

10:00 AM - Until finished the Shopping Places
Pick Up from your hotel
Wang Thalang Shop (Handmade Products, Duty Fee Product and Jewelry Factory
Cashew Nut Factory: See how to make and cook the Cashew nuts And Buying the Eating Souvenir (Cashew Nut Product) by Factory Price.
Pearl Farm (See how to live the Sea Pearl Shell). And make to be a master peach Pearl. And yes shopping the pearl from Farm
T-Shirt Factory (A Thousand styles of T-Shirt) See and Talk with the T-Shirt Makers and Painters as well as Shopping a good and cheap T-Shirt from here.
Expo-Market: Every Products for Exporting and Exports Price, Everything can see here, just a cost price (No high profit plus)
Local Market (Street Market) all local products can be chosen here. You make yourself look like a local people and shopping the local things with a local price.
Back to your hotel.



Price : (minimum 2 people's booking)

| | |
| --- | --- |
| 2 people | 750 Baht/person |
| 3 people up | 550 Baht/person |
We do as Private only
Private Minibus for
(4-10 People)
Private Car for
(2-3 People)
---
Why Jc.Tour?:
Jc.Tour had registered for Tourism Company under the rule of Thailand Law: Both Outbound(31/01235) for around the world travel. Inbound(34/00235) for traveling in Thailand.
The right registration can be checked, and you can check for Jc.Tour at http://www.tourism.go.th
Jc.Tour is the Top Responsible and Great Service in TripAdvisor Rank.
Jc.Tour has been registering for Accident Insurance all around the world (Inbound: for travelling in Thailand and Outbound for around the world travelling). This makes sure that all the customers of JC Tour will be covered by Insurance in everywhere of the world they reach.
Before, During and After the service, you can contact us 24 hours.

Telephone :
+66 89 5727603
Line ID : @jctour
Whatsapp :
+66 84 8053153

| | | |
| --- | --- | --- |
| | + Phuket, THA | |
| | | |
| | + Bangkok, THA | |
| | | |
| | + Chiangmai, THA | |
| | | |
| | + Chumphon, THA | |
| | | |
| | + Koh Tao, THA | |
| | | |
| | + Koh Samui, THA | |
| | | |
| | + Surin Island, THA | |
| | | |
| | + Haatyai, THA | |
| | | |
| | + Khaosok, THA | |
| | | |
| | + Khaolak, THA | |
| | | |
| | + Krabi, THA | |
| | | |
| | + Lanta Island, THA | |
| | | |
| | + Mergui, MYAN | |
| | | |
| | + RajaAmpat, IDN | |
| | | |
| | + Laos, LAO | |
| | | |
| | + Unique, THA | |
| | | |
| | + Longtail Boat Charter Around Thailand | |
| | | |