2 Days 1 Night - River and Mountain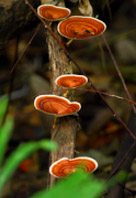 Safari Trip are separated to be 2 Parts of Emotion; Jungle River and Green Mountain aesthetic Mood.

To touch the aesthetic of Jungle River, The trip put the Bamboo Rafting along the River in the Package.

And the package includes "Mountain Exploring Sok Mountain by Jungle Walk program." This can make you get the Mountain Jungle aesthetic mood.

Moreover, to full fill the Safari Aesthetic Mood, the package sets up the Tree Top House for overnight. This make you get the Safari@Night Emotion Mood.

We are 100% sure this package can fulfill every one's safari emotion mood - Both the original or starter safari lovers.

We very recommend you that "Please see the highlight pictures and read the program carefully before summit the booking".
By this package is emphasized at the Safari Emotion, So we understand that all the customer is a kind of the people who had been falling in love the Jungle Aesthetic. So the Accomodation for overnight is the special place -Tarzan House on the Tree Top.
However, the comfortable facilities of the resort is fully equipped, to make sure that you will never miss hope with this "Safari Emotion Mood Package."
Bamboo Rafting Route is on the River which is flowing pass the Jungle. By this trip route make the guest gets real feeling of Safari Discovery and keep "Jungle Aesthetic Mood"
Jungle Walk from Sok National Park into the thick Safari, The Safari nature is all around you, that makes a great feeling of Jungle Emotion Mood.
Elephant Trekking: At the biggest national park of Asia - Khaosok National Park. The nature of the safari is so completed and beautiful. The Jungle Aesthetic is on the Top Level, by Jungle Elephant Trekking.
The Wild Rehabilitation & Cultivate Center is the most interesting place for Animal or Safari lovers in Phang Nga Province of Thailand. They do all kinds of wild animal rehabilitation
The Sight Seeing Phang Nga Bay View is very beautiful, The lunch on the second day of this trip will serve Thai Food Lunch with a great View of Phang Nga Bay on the Hill.