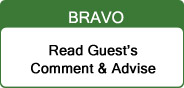 The story of Nature Trip can be started from Phuket, Khao Lak and Krabi. The tour package concerns the real nature that you may like to stay over the crown for 2 days and one night on the quiet place over the water. This is the one.

What is the benefit?
Visiting Khao Sok - The biggest and completed Safari Area of Asia. (We do Elephant Trekking and Bamboo Rafting on Sok River)
Visiting Coral Cave hidden in the Deep Safari of the Dam's Lake.
Visiting "The short Jungle Walk pass the completed Area of Safari to see the wildlife.
Visiting the "Beautiful Pictures over the Dam's Lake at "3 Friends Mountain" And cruising along the Lake by "Long Tail Boat"
Overnight on the "Rafting House" which is closed to the nature and jumping into the water all the time from your Bungalow- Great Life of Relaxing.
Please, however, read all the detail of the program and see the highlight pictures before submit the booking. For sure that you will get the thing you love to.