Tour Lanta, Lanta Tour, Day tour Lanta, Half day Tour Lanta, Excursions Lanta, all tours in Lanta
Lanta Island or Koh Lanta comes to be a very popular destination for world tourists. Because the Island landscape still is 80% green area, Forest and Mountain. 9 Beaches on Lanta Island are very charming in different ways.

Koh Lanta is a long thin Island. There is just one furry dock at the northern end of the Island's area, called Saladan Town. After you arrive at "Laladan Pier" you can drive for approximately an hour with a 30 Km distance for surrounding the Island. We can say that all the nice 9 beaches of Lanta Island are located on the west coast (From the North to the South) . On the opposite side, the east coast will be covered with mountains and thick rainforest.
More wonderful for the tourist on this island is that; there are so many small beautiful islands surrounding Lanta Island those are very nice for "Snorkeling"

JcTour-Lanta.com or Jc.Tour (KohLanta) had searched all nice points on this hidden Island as well as every small island surrounding to make several great One Day Tours.

If you are planning to spend the holiday time on "Lanta Island" , just start to see and choose the Tour Package to fulfill more value in your superb holiday by now...

Any questions about Chumphon, feel free to contact us at +66895727603 Whatsapp: +66848053153 (24 Hours, Jc.Tour's staff will receive your phone, any late time.)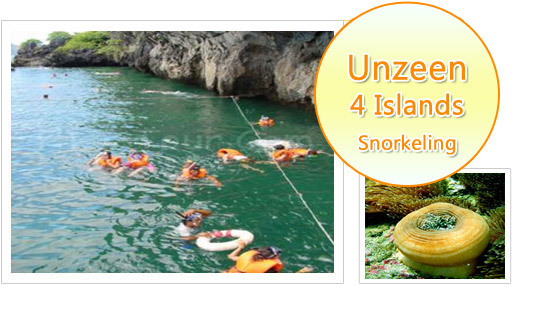 Churk (Robe) Island, Ma (Horse) Island, Kradan (Plank) Island and Ngai (Jar) Island

are the unseen small islands surrounding, all of them still a virgin place and great place for snorkel lovers.................................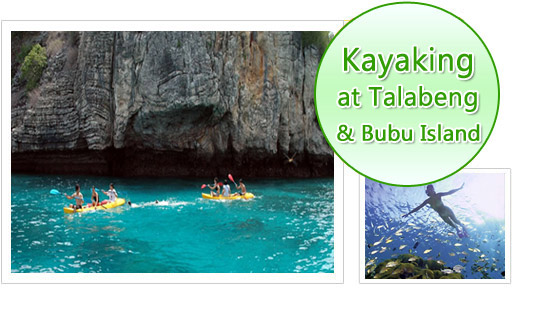 A Kayaking Tour at Lanta Island

will take you to the beautiful Nature Islands, Mysterious Caves and Relaxing with a very beautiful different Island.................................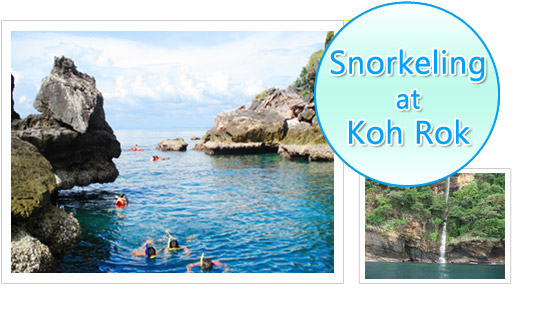 Koh Rok or Rok Island

is a small Island with a nice beach, clear water and full of Coral Reef under the water, we set this program for anyone who needs a better experience.........................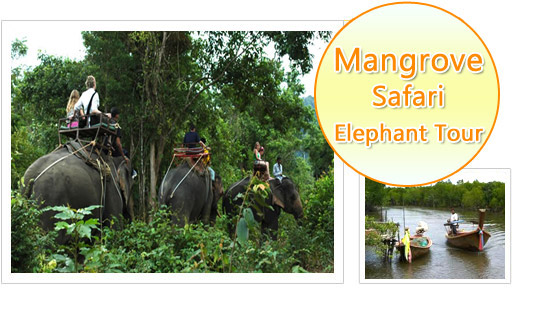 With this package you will get a better experience with both

Elephant Trekking into the Safari

and take a local long tail boat past the small canal to see the beauty of.........................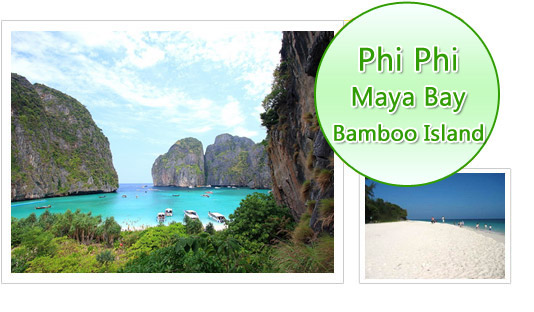 For sure that

PP Island and Maya Bay

is the world class destination which every tourist must visit. Take a trip from Lanta Island by Speed boat. It is very close to the other.........................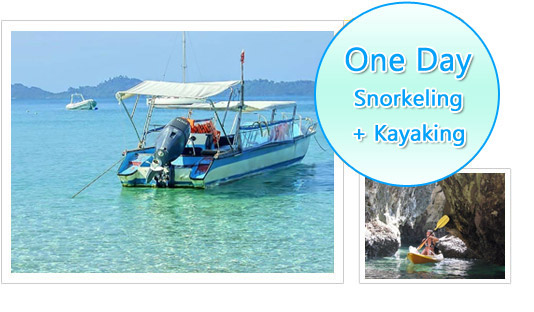 On this trip you can enjoy both

Snorkeling and Kayaking

in several beautiful Islands; Save time, more place and better experience.........................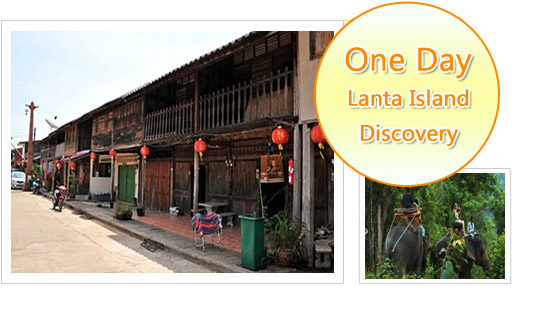 | | |
| --- | --- |
| | |
| The trip will provide the package mixed Sightseeing, Canoeing, Elephant Trekking and traditional studying around the Island......................... | |
| | |
| | |
| | |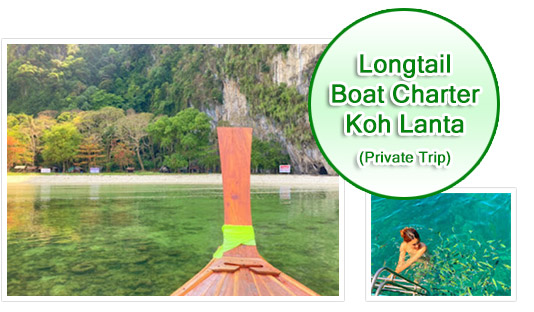 | | |
| --- | --- |
| | |
| Jc.Tour-Koh Lanta has 3 high standard longtail boats that are decorated for tourists - bigger, clean with full of comfortable equipment for sea tour installed. You can charter one as........................ | |
| | |
| | |
| | |
---
Why Jc.Tour?:
Jc.Tour had registered for Tourism Company under the rule of Thailand Law: Both Outbound(31/01235) for around the world travel. Inbound(34/00235) for traveling in Thailand.
The right registration can be checked, and you can check for Jc.Tour at http://www.tourism.go.th
Jc.Tour is the Top Responsible and Great Service in TripAdvisor Rank.
Jc.Tour has been registering for Accident Insurance all around the world (Inbound: for travelling in Thailand and Outbound for around the world travelling). This makes sure that all the customers of JC Tour will be covered by Insurance in everywhere of the world they reach.
Before, During and After the service, you can contact us 24 hours.
Telephone :
+66 89 5727603
Line ID : @jctour
Whatsapp :
+66 84 8053153


| | | |
| --- | --- | --- |
| | + Phuket, THA | |
| | | |
| | + Bangkok, THA | |
| | | |
| | + Chiangmai, THA | |
| | | |
| | + Chumphon, THA | |
| | | |
| | + Koh Tao, THA | |
| | | |
| | + Koh Samui, THA | |
| | | |
| | + Haatyai, THA | |
| | | |
| | + Khaosok, THA | |
| | | |
| | + Khaolak, THA | |
| | | |
| | + Krabi, THA | |
| | | |
| | + Lanta Island, THA | |
| | | |
| | + Mergui, MYAN | |
| | | |
| | + RajaAmpat, IDN | |
| | | |
| | + Laos, LAO | |
| | | |
| | + Unique, THA | |
| | | |
| | + Longtail Boat Charter Around Thailand | |
| | | |